Assembled Dimension

| | |
| --- | --- |
| Assembled Dimension | W58 x L96 x Max H81cm (85cm with castors – excludes toy bar) Min H66cm (70cm with castors – excludes toy bar) |
| Mattress Height With Castors | 44cm, 49cm, 54cm & 59cm |
| Mattress Height Without Castors | 39cm, 44cm, 49cm & 54cm |
| Carton 1 | W60 x L105 x H10cm |
| Mattress Size | 490mm x 880mm x 40mm |
| Age Range | Newborn to the earlier of 9kg or when you baby can sit upright |
| Standards Testing | EN 1130-1 & EN 1130-2 – Children's Furniture |

Standards Testing
EN 1130-1 & EN 1130-2 – Children's Furniture

Assembly Instructions
All our products include an instruction manual in the packaging carton.
Product Care
Maintenance of this product each month is essential as the product has moving parts. Check to ensure that the screws are tightened securely in place, the basket has not twisted or angled during use, especially when it is pushed too close to your bed as this can angle the cradle. Also, check the wheels are working smoothly and that there are no broken or damaged parts.

Clean any spills on the timber immediately with a soft, clean and damp (not wet) cloth and do not use abrasive cleaners. The cover can be gently washed in cold water on a delicate cycle in a separate delicate's bag in the machine. Line dry in a well-ventilated area out of direct sunlight. Do not dry clean.

The plastics may be cleaned with a damp cloth and a mild detergent solution and dried with a soft cloth
Safe Sleeping Practices
When using a babyhood cot we recommend that you follow safe sleeping practices. Whilst we appreciate and respect a parent's right to make the right choices for their family, there are guidelines recommended by the medical experts for safer sleeping for your babies because we all want happy and healthy bubs.
These guidelines include: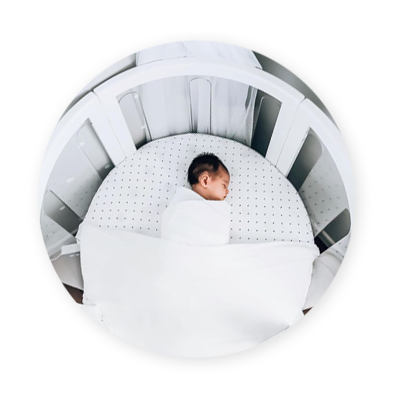 Always sleep baby on their back from birth, not on their tummy or side.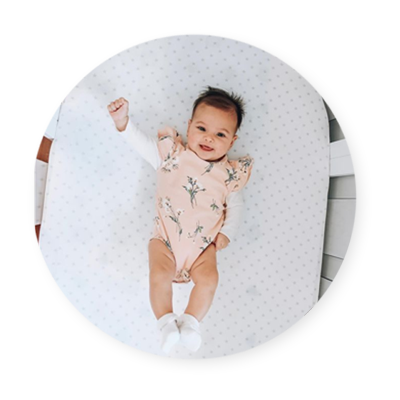 Make sure there are no loose objects or extra linen on your baby's cot.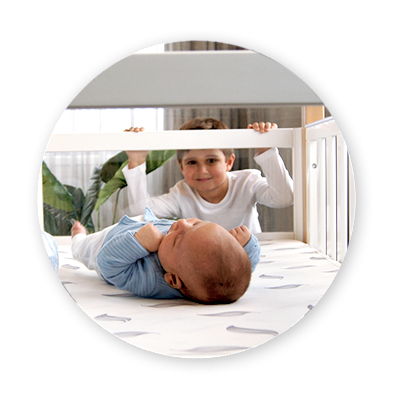 Make sure your baby's mattress is firm and clean.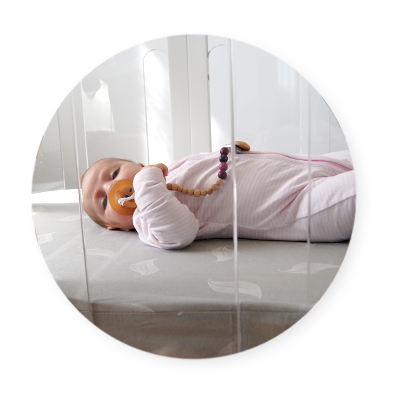 Lay your baby on a flat and un-inclined surface.